Exeter Paintball Equipment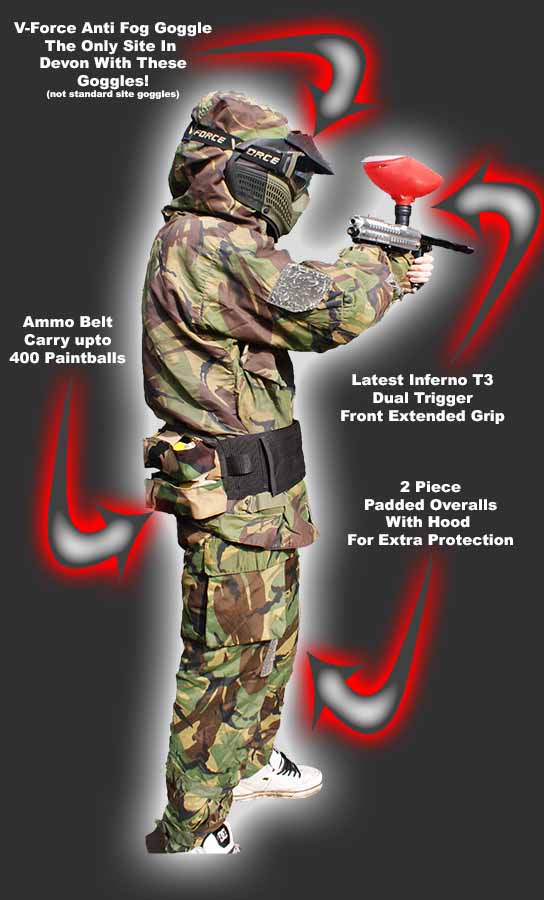 Full Face Protection –  A vital piece of equipment and so are provided at no extra cost. New Anti Fog Goggles, Far superior to your average site goggle! Special adaptive lense, Mist Free System, with wide field vision lense, standard with all our goggles, as well as larger goggles for people with glasses. Goggle cleaning equipment all included.
Padded Camouflage – two-piece overalls with hoods are available to all our players. These help reduce the impact when hit. These suits are also very well camouflaged for the surrounding area and can make you almost blend into the background. Large Overalls also available.
Paintball Gun – An easy to use state of the art paintball gun. This gun is comfortable to carry and use and lightweight, dual trigger for rapid fire.  We use the latest Tippman FT12 Marker with extra features like dual trigger and front grip, very reliable in the field and can be stripped in seconds if a blockage occurs – this means the play never stops! –